Is re-galvanizing a rusty anchor and chain worth doing, or should you just buy new? I have seen lots of posts in sailing forums that suggest re-galvanizing costs nearly as much as replacement. I set out to test the truth of this assertion.
The zinc galvanizing on my Rocna 15 KG anchor and 50 meters of 5/16″ chain had deteriorated and there were a few rust spots. The bottom half of the chain was rustier than the top half as might be expected. I phoned around and found that Silver City Galvanizing in Delta BC would be happy to re-galvanize both, and it would take about a week.
I went to the marina and took a wheelbarrow down to the boat. I placed it on the dock near the bow and went aboard. I pressed the down button for the windlass but nothing happened. A touch on the up button showed there was power. See Troubleshooting the Windlass.
I loosened the clutch on the gypsy and let the anchor out manually into the barrow. The bow of the boat rose a couple of inches with the weight of anchor and chain off the bow.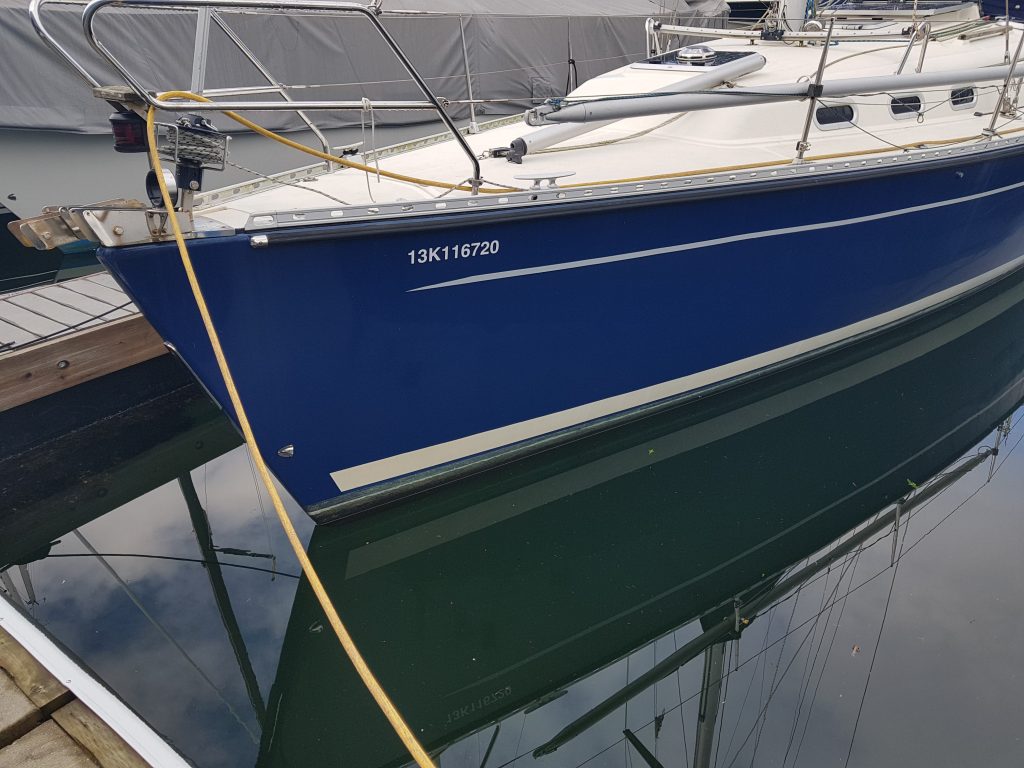 I rolled the barrow up the ramp to my car, a heavy job for an old guy. Then I placed the anchor in the boot and laid the chain in a few feet at a time. It took quite a while and made the car squat noticeably.
I drove out to Silver City, about 45 minutes from my home, and dropped it off on a pallet. They took it away with a forklift. It would take a week or so, and they would call when it was ready.
A tip: Take a piece of carpet or an old towel to protect your bumper from the chain. I didn't and regretted it later.
Estimated cost of replacement over $1400!
A new Rocna 15 Kg anchor is CDN 586 on amazon. Chain prices vary but the cheapest I saw for 5/16″ G4 chain was about $5.00 a foot. 50 meters is 164 feet x 5 = CDN 820 for a total of 1406 without taxes or shipping.
The quote from Silver City was $250 plus tax. So a saving of $1156. It also satisfied my desire to avoid waste.
The Result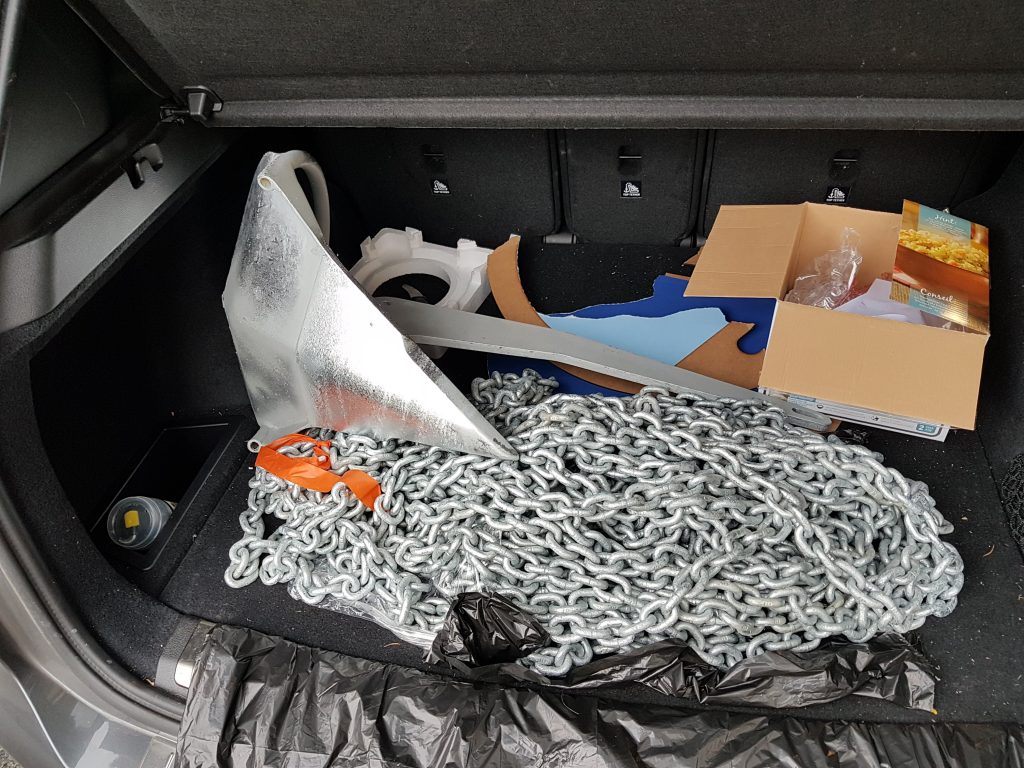 I am very pleased. Silver City did a great job, took exactly one week, and at the quoted $250 price. Is re-galvanizing worth it? Absolutely, providing you have a great company like Silver City nearby. And no, they didn't pay me to say this!