The Raymarine Axiom series MFD has built in wi-fi connectivity. It comes with several apps but there are two main uses.

1. To remotely control the MFD with the free Raycontrol app on Apple iphone/ipad or Android devices.

2. To update the Lighthouse 3 system software as new features are added and bugs fixed. Since I bought my Axiom 9 there have bean at least 4 updates, each adding significant functionality.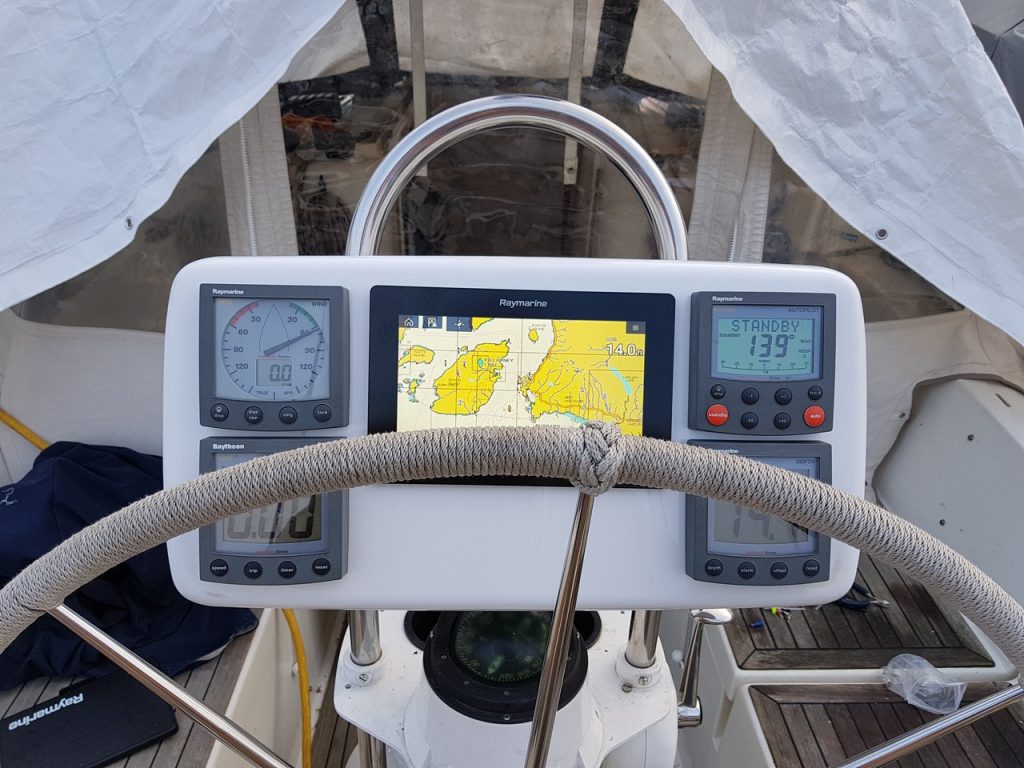 Raymarine Axiom Wifi Remote Control Apps
For remote control, set up the internal Wi-Fi Server. The Wi-Fi settings are not found in an obvious location. They are buried in the Display menu. Settings are found as follows:
Home screen (the house icon)
Settings (the gear icon)
This Display tab
You can establish your MFD's SSID (I use my boat name) and Passphrase by selecting Configure from the This Display tab of the Settings menu. Once done with this you can connect a phone or tablet to the MFD's Wi-Fi server.
Open the Wi-Fi settings on your mobile device and select your MFD's Wi-Fi Name / SSID from the list of available networks.

Enter your product's Wi-Fi Passphrase and select Connect.
Your mobile device will now connect to your MFD.
The network status will change to Connected.

Run the Raycontrol app (free on Google Play or the Apple Store) and you will get a duplicate of your MFD's screen.
Control your MFD using your mobile device's touchscreen in the same way you would interact with the MFD's touchscreen.
You can also use a representation of an Axiom Pro's or RMK remote's physical buttons by sliding the controls sidebar out from the right of the screen or on smaller devices selecting Remote Control.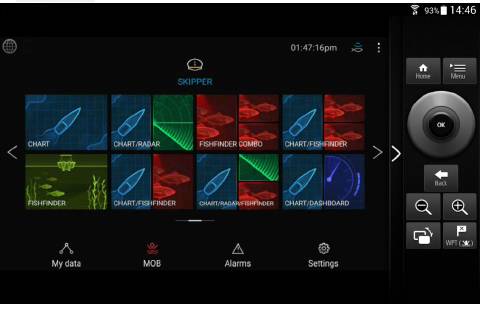 Raymarine Axiom Wifi Update
To Update System software. This requires an internet connection. My marina has excellent wi-fi internet from ShawOpen. But when I first attempted to connect to it from the MFD, it said connected, but downloading the update never got started. I worked around it by setting my phone as a hotspot and connecting to that. It worked well but used up a lot of expensive cell data.
Netflix to the Rescue!
After fooling around I tried the Netflix app. Home/Apps/Netflix – Open App. Press Help in upper right corner. This opens a web browser and the ShawOpen Login screen appeared. I entered my ID and Password. After that everything worked including updates. I am pretty sure this will work with other wi-fi providers that use similar log in screens.
This is also a way to surf the net on the Axiom, not documented in the manual.
Please help support this site buy purchasing one of my books or Audiobooks HERE.