I have an 18 year old Espar diesel heater on Tangleberry, and it is working fine. I would give it my highest recommendation, except for one thing. The cost. I believe it was over $4000 installed in 2001. I think you can do better.
Today, Espar and Webasto still make similar heaters, and still charge a lot. I recently encountered a Chinese made alternative at an amazing price. A friend has just installed one on his 30 ft sailboat, and reports that it works well. I will get some photos of the installation soon.
My friend Clinton Wong installed one of these on his sailboat, a 30-foot S2 9.1 called Bobo de los Bobos. It was a fairly easy installation. The kit was very complete. He needed additional ducting and outlets. The corrugated aluminum ducts are from Home Depot or Rona, and the outlets are Audi A3 dashboard vents. Similar vents are available elsewhere.
beler 75mm Rotating Car Heater Ducting Warm Air Vent Outlet Fit for Eberspacher Webasto Propex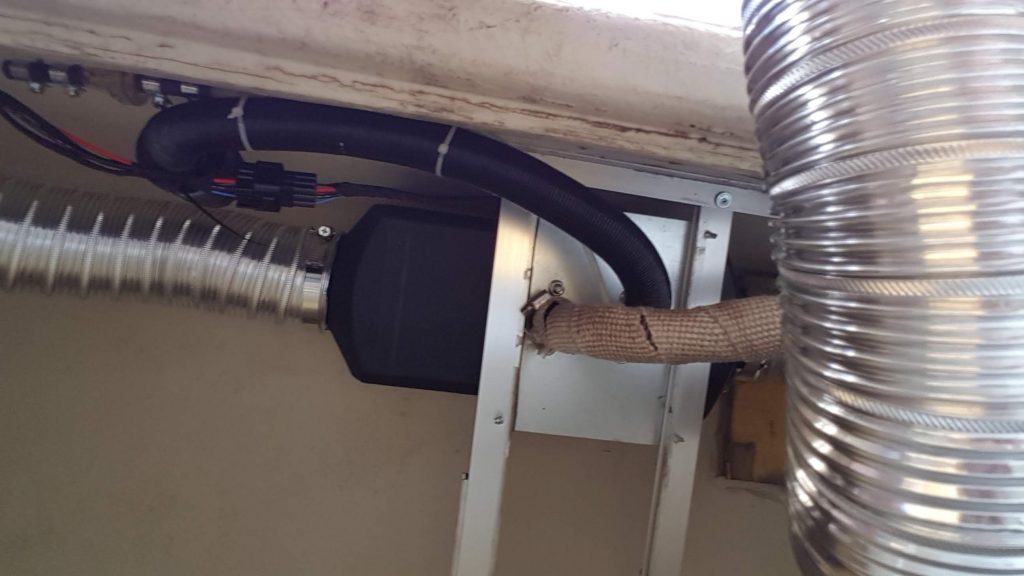 The heater works perfectly, and has an excellent control panel. Durability remains to be seen, but it looks well made. Given the cost savings, you could replace it several times and still be cheaper than an Espar or Webasto.