Beware of Brass Skin Fittings!
Hanse, as with many European builders, used to use Brass or DZR brass skin fittings and may still do so. Don't trust them. Any brass fitting more than five years old is likely to be damaged by de-zincification. It will show as a pinkish color, but of course you won't be able to see it if it is inside.
I have been guilty of ignoring this issue, which I have know about for several years. This year I did something about it. Tangleberry has only 3 underwater through hull fittings apart from the speedometer which is plastic. Another exception is the engine water intake which is part of the saildrive. It is well protected by the large zinc on the drive unit, and the seacock has been replaced recently, so I left it alone.
I thought of using bronze fittings but I wasn't confident. Some of the bronze ball valves have either stainless steel or plated brass balls, which seems to me still at risk of electrolysis. I wasn't confident that I could obtain a reliable result. Forespar in the US and Trudesign in New Zealand both make strong glass-reinforced plastic fittings, and it was possible to by the complete assemblies I would need. I chose Trudesign, distributed by Victory Marine in Vancouver.
The cost was reasonable, but certainly not cheap. Initially I planned to do the job myself but in the end I let Performance Yachts do it while they were painting the bottom at Thunderbird Marina.
When the shipwright removed the old toilet outlet, it partly crumbled. It was past time for replacement. The sink drain looked OK. The most reassuring thing about the process was the thickness of the hull. at least 5/8″ of solid, well laminated fiberglass. The tech working on the saildrive remarked that he had recently worked on a similar sized boat where the hull was only 1/4″ thick in the bottom. Hanse built a sturdy hull.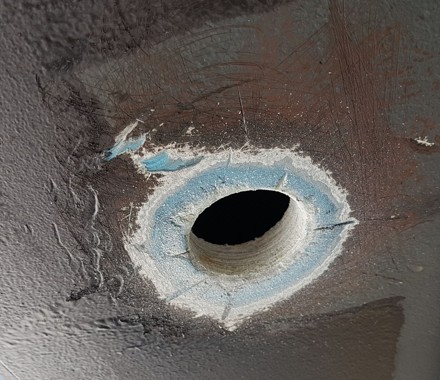 With bottom painting and a thorough underwater inspection, replacement of zincs and saildrive oil change, the underwater part of preparation is complete.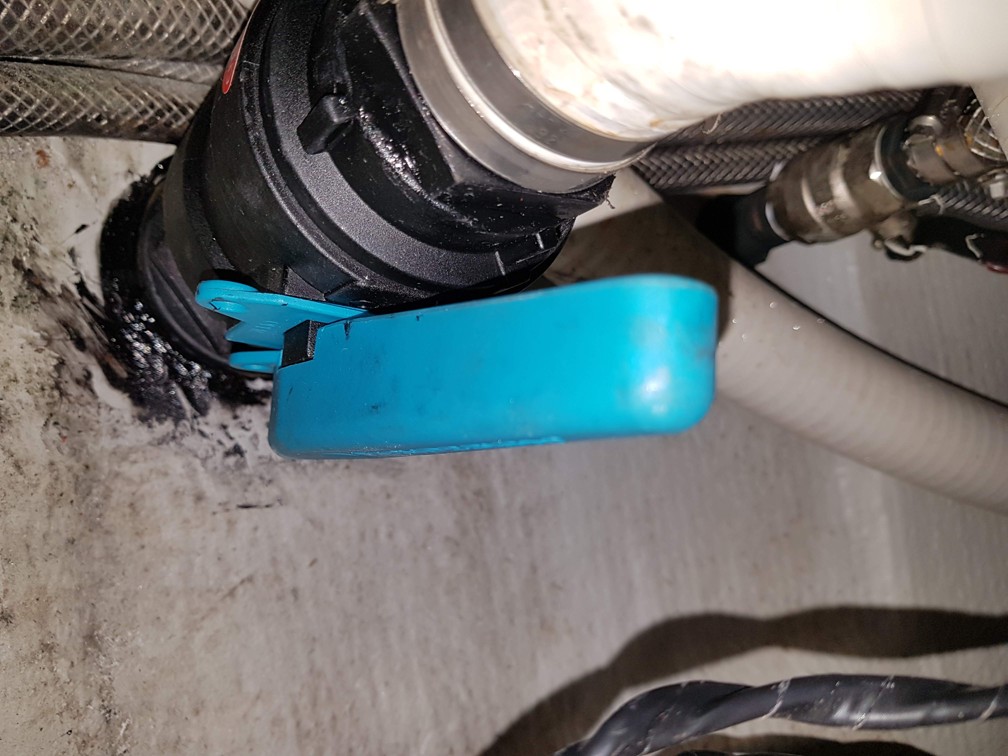 Th anchor and chain are out for galvanizing, and they just called to say to pick them up. See this post for details.