For a long time the reading lights above the berths in Tangleberry, our Hanse 371, got a lot of use. Originally third degree burn halogens, they were converted to LED several years ago.
These days, we seldom use them to read by, as my wife prefers audiobooks, and I read eBooks on my phone. This brought up the need for USB charging points near the reading lights. I put one in two years ago on the ports side where my wife sleeps. It has two outlets, but a long cord over to my side tends to get tangled.
I ordered this on Amazon. It has two USB 3.0 ports and a voltmeter. I didn't need the voltmeter, but all the ones I saw for sale had it.
I have a large collection of holesaws at home, because I buy them as needed. To install this port I need two. The first was the exact size for the unit (1-1/8″ or 30mm) and a larger one. The second hole was needed because the locker where I installed it has a double wall, with space between for wiring. Because of the depth of the USB port I needed to go through both walls. The larger hole on the inner wall gave clearance so I could get the nut on and tighten it.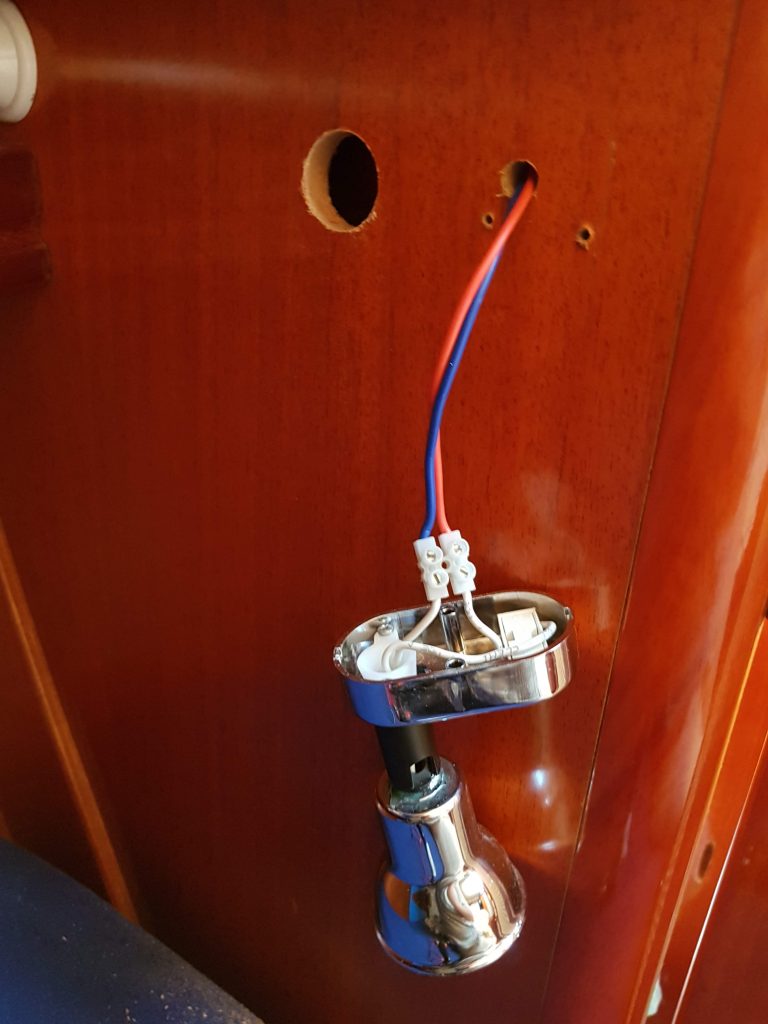 I located the port beside the reading light so I could tap power from the light. The light had a small Euro terminal block to which I could connect the USB port.
Cutting the first hole was easy, using my IKEA cordless drill. It is small and light but is surprisingly powerful, and has amazing battery life.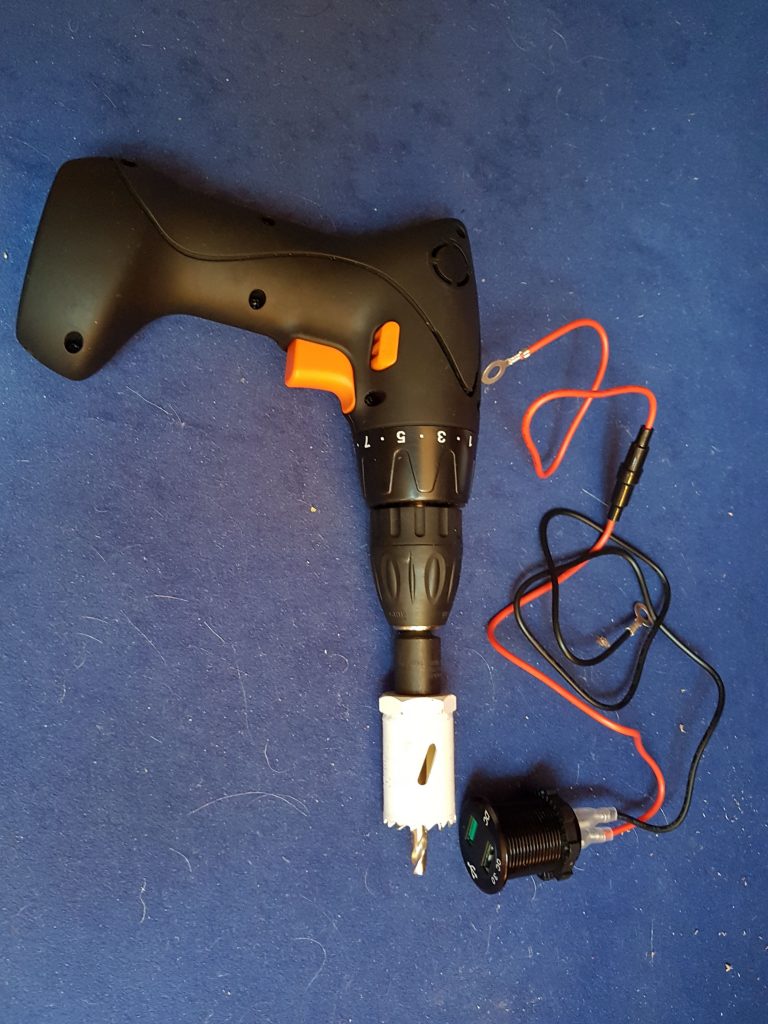 The inner hole was more of a problem. The mandrel had a 1/2 inch shank which was too large for the 3/8″ chuck on the drill. Fortunately it has a hex shape. My rather comprehensive socket set had what I needed to make a temporary adapter.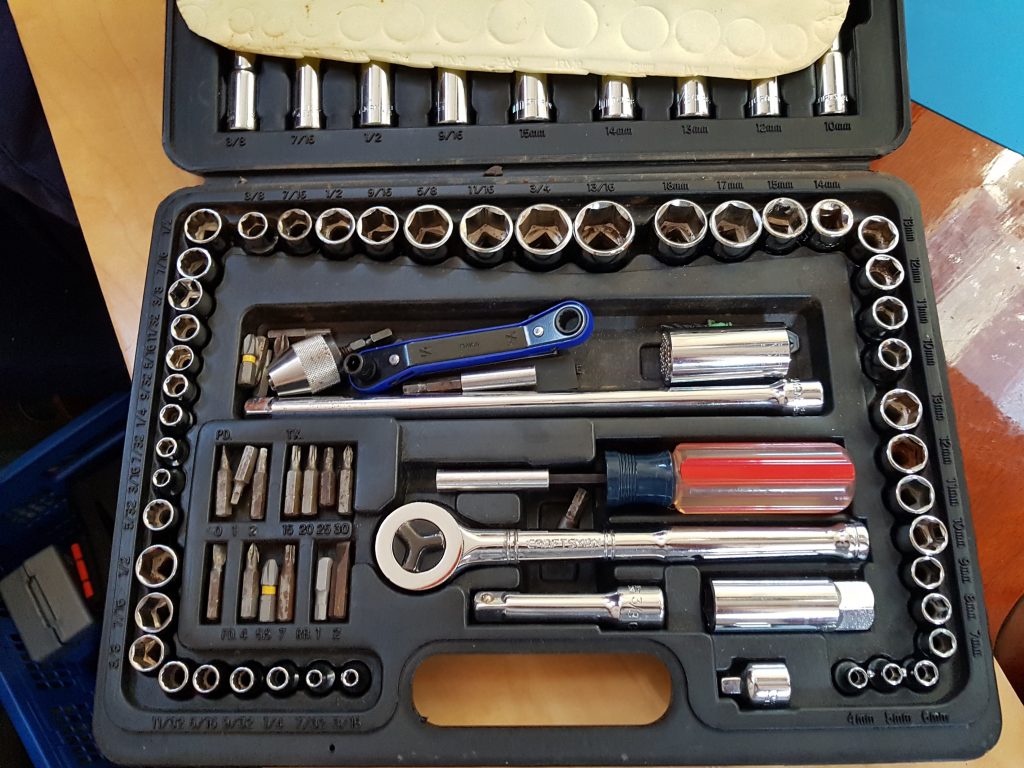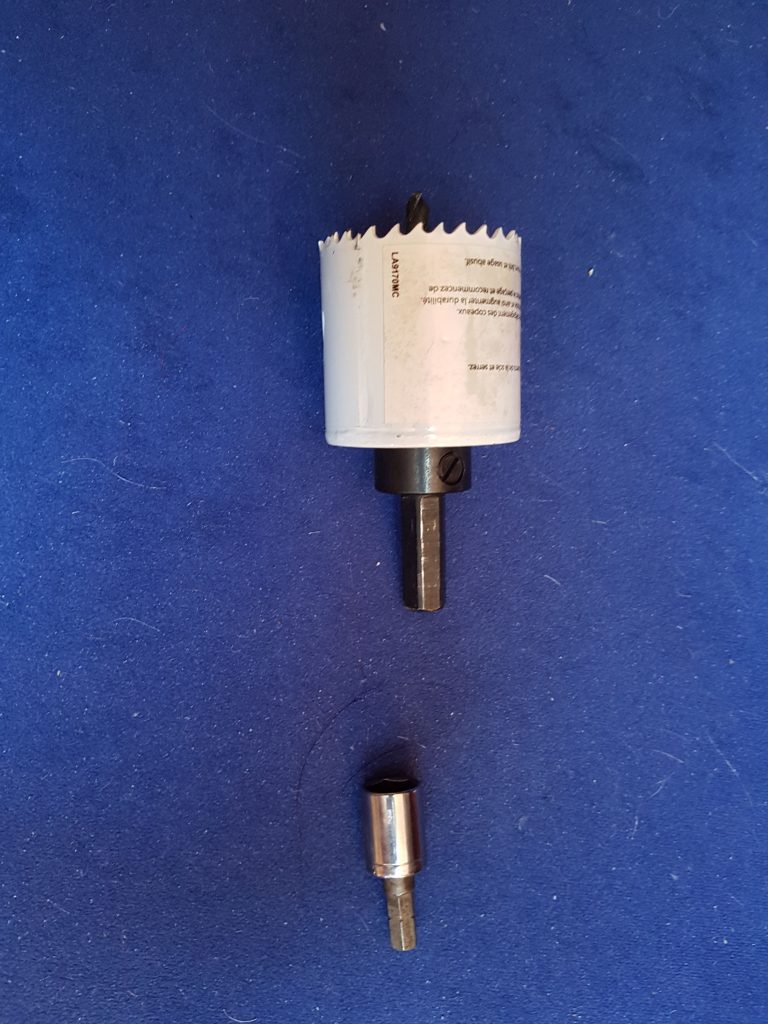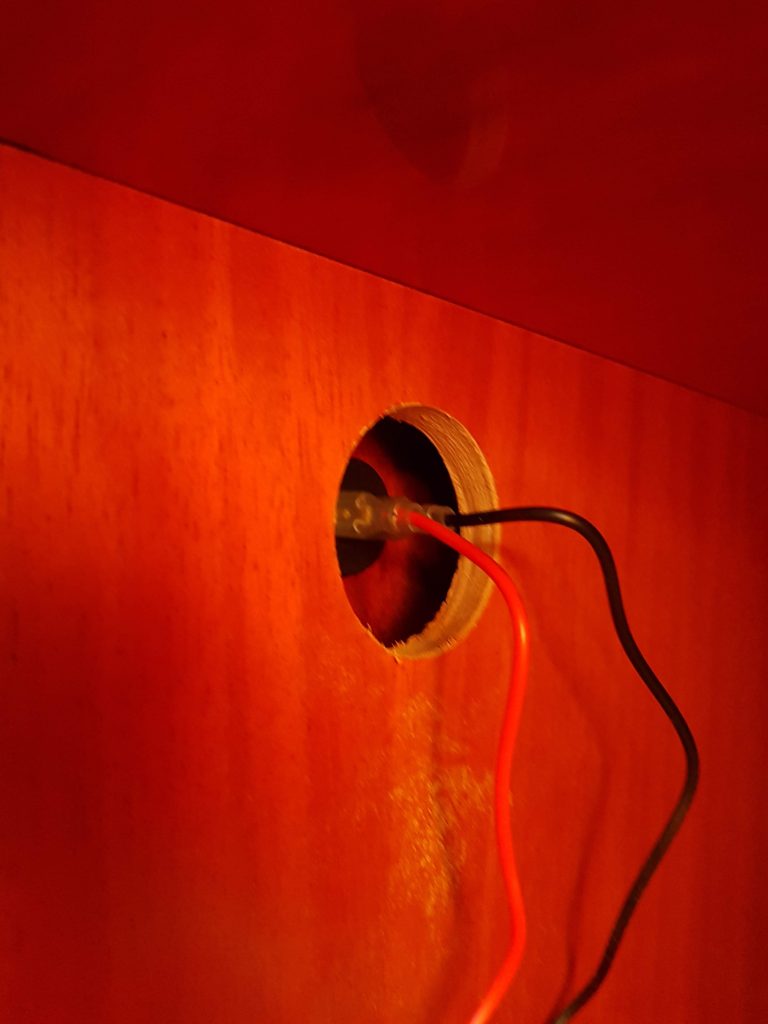 There was enough room for me t easily fish the wires through and connect them to the terminal block in the light.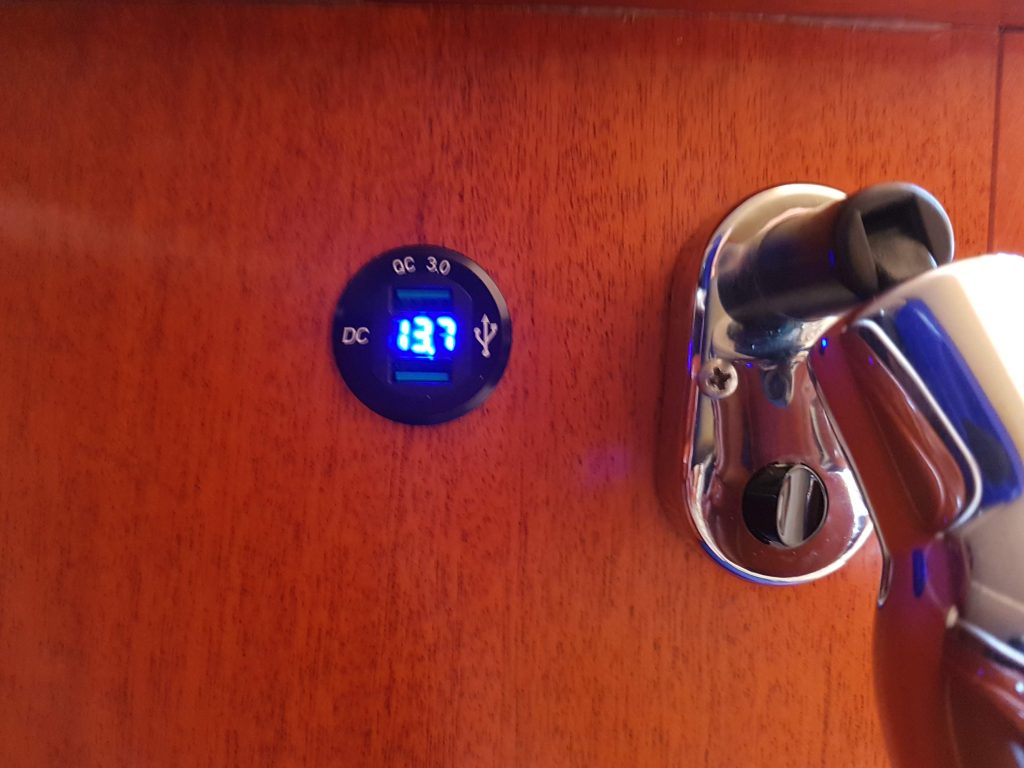 Total time to finished installation was about one hour. The voltmeter seems accurate as it agrees with my battery monitor. FYI there is no shore power connected, that voltage is a result of the solar panels.