Tangleberry, the family yacht, is a 2001 Hanse 371. She was not specifically built for offshore sailing but is rated CE category A, open ocean. We have used her mainly for summer vacations in the Pacific North West (Technically the Pacific South West as we are based in Canada!). We did sail her to Alaska in 2008.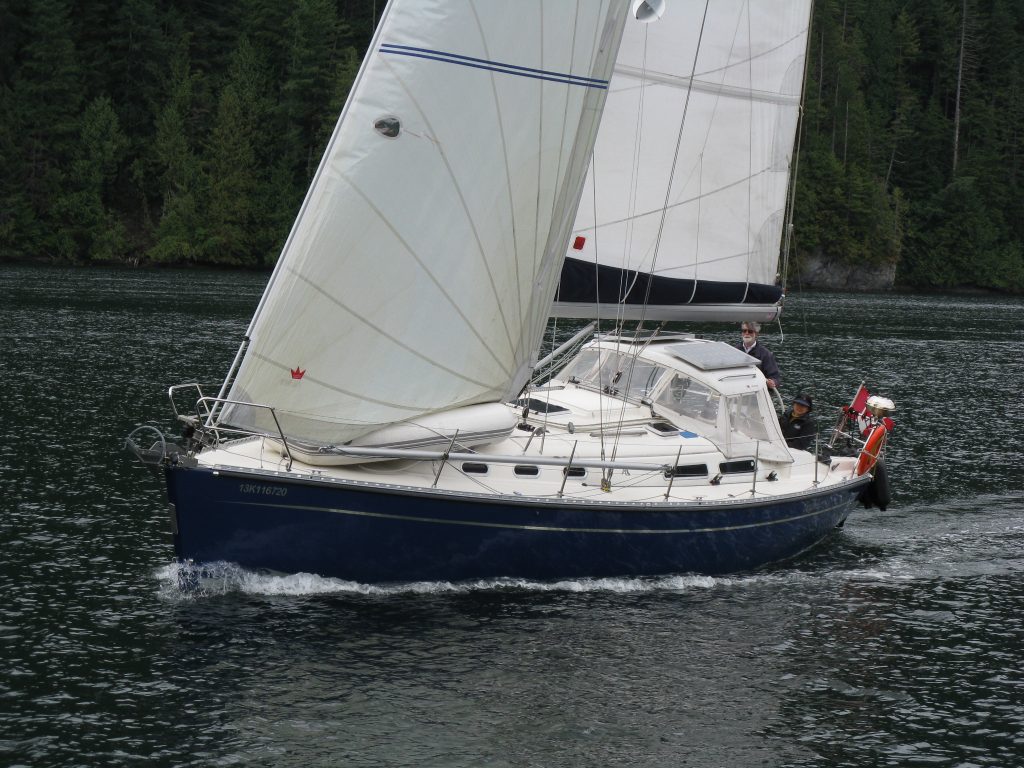 Over the years we have made many modifications primarily for comfort and safety. In 2018 we got new working sails (Marblehead Dacron from Leitch & McBride). In 2019 we added a Selden Retractable bowsprit and Asymmetric spinnaker on a Harken top-down furler.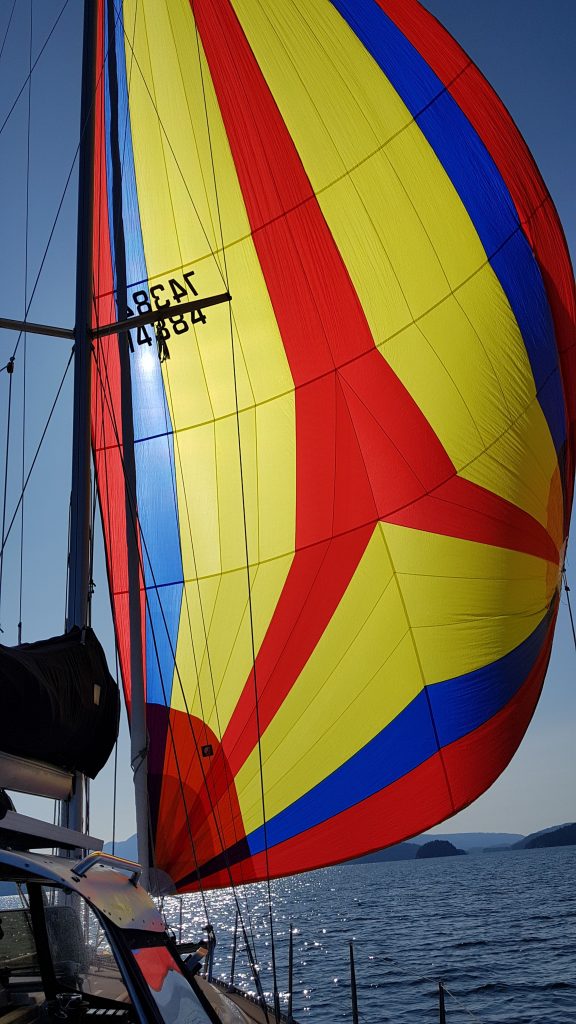 Recently the house batteries were replaced with Firefly Carbon Foam cells with a total capacity of 345 amp-hours. They are very expensive but can be heavily discharged without damage. Battery wiring was replaced at the same time. These batteries replaced a 200 AH AGM bank, so quite a big improvement. With these, we should be able to make maximum use of solar power.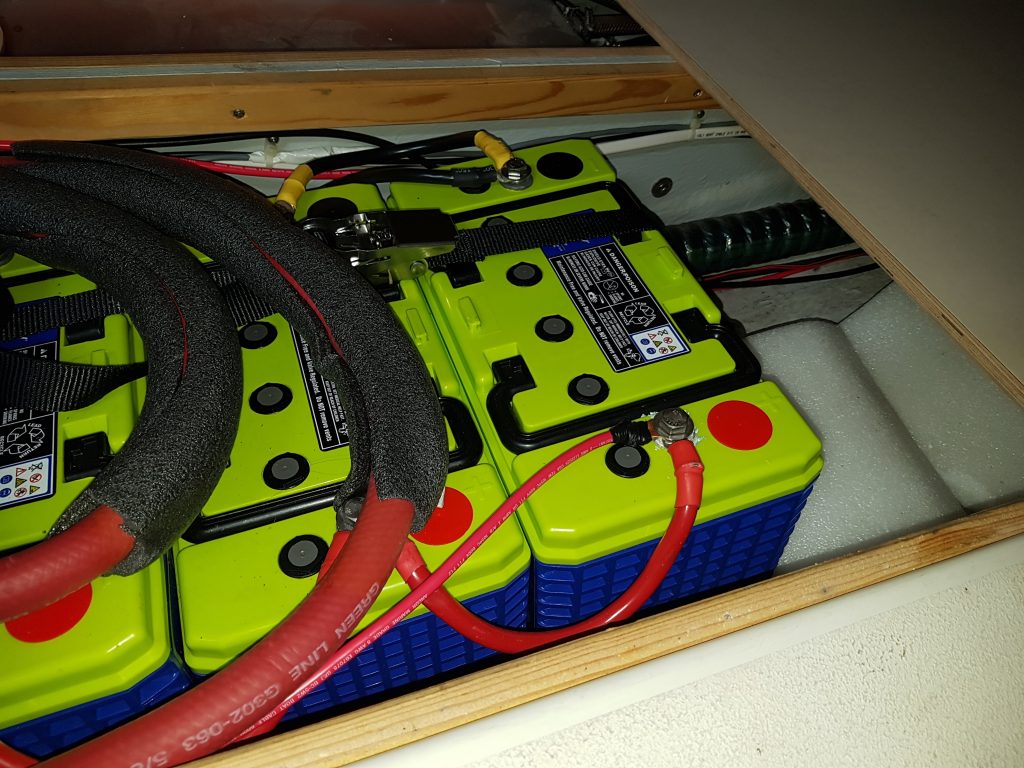 Two other major items were on my list. Number one was replacing the original through hull fittings which are DZR brass. Number two was replacing the Raymarine ST5000 Autopilot which was installed when the boat was new. It was still in perfect working order, but I didn't want any failures at sea, and technology has improved.
The through hulls will have to wait for my spring haulout, but the Autopilot could be done in the water. I purchased a Raymarine Evolution Pilot, consisting of ACU-200 control unit, EV-1 Compass/Gyro, and P70 control head. In addition the drive unit is a Type 1 Linear drive rated for up to 22,000 lb. displacement. Tangleberry weighs about 16,000 lb. so plenty of safety margin there.
The ST5000 had an integrated control unit so there were a LOT of wires leading up the pedestal guard. When I removed the old controller I was able to remove those wires after carefully identifying them. The new control head has only a single connection, a SeaTalkng cable. But I had to fish a SeaTalkng cable down the tube which required help from my friend David. The connector is small, but it was still a tight fit.
Below decks I had to find a place for the compass and ACU and associated wiring. I couldn't find a good dry locker with enough room, and decided to take the bold move of installing it on the longitudinal bulkhead which divides the aft cabin from the "Garage". I could have put it on the other side of the bulkhead, but a lot of wet gear goes in there. This is what it looks like: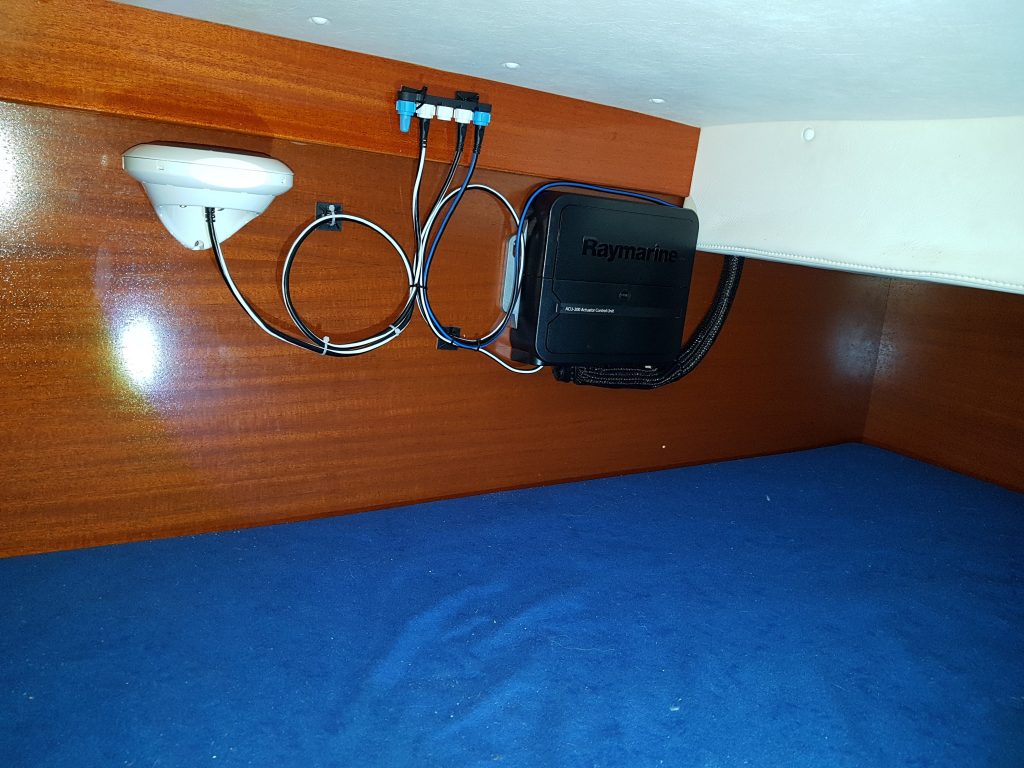 Today, 0202-2020, Palindrome Day, I took the boat out of the marine in 5C temperatures, but no rain. I tried the auto pilot and, although uncalibrated, it steered a very straight course with little wheel movement. Then I put the boat in a fairly tight turn at about 4 knots. I locked the wheel an let her go. After not quite two complete turns a notice flashed that the compass was calibrated with a maximum deviation of 8 degrees. That is all it takes to calibrate a Raymarine EVO autopilot. Much easier than the earlier models. After that I went back to the marina. It was a bit too cold to be fun, and a few drops of rain were beginning to fall.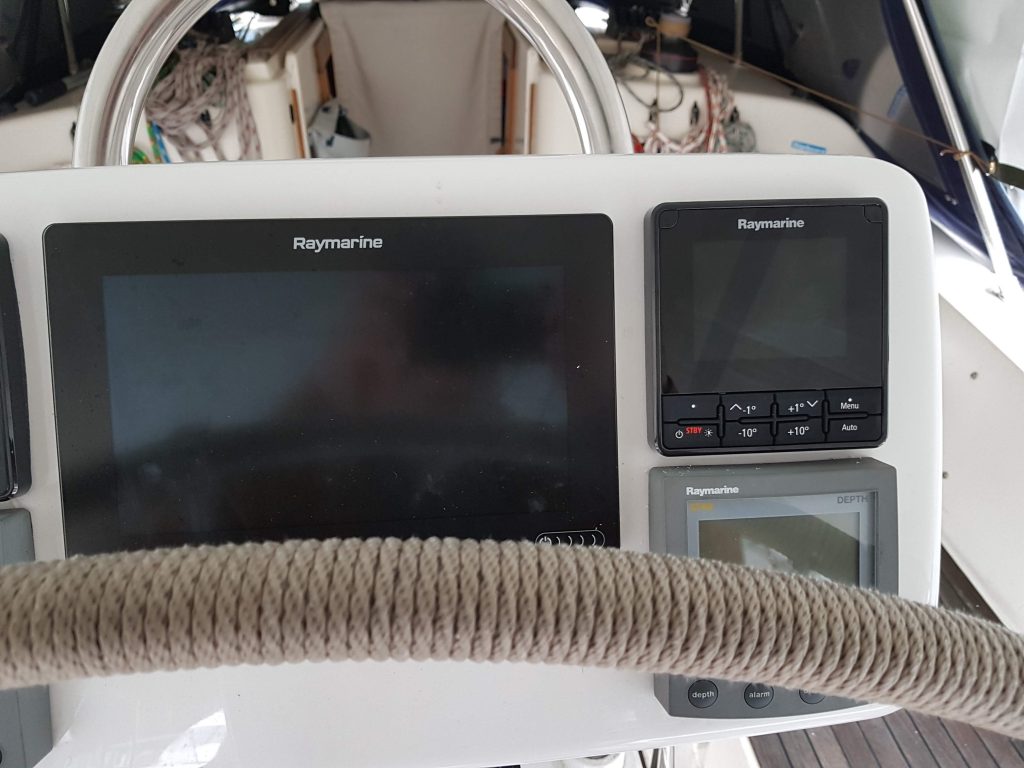 When I have used it more, I'll post a review of the autopilot.