Last week, for the first time, I had trouble getting into my mooring slip. The marina is quite sheltered, but that day a strong inflow wind and a large rising tide combined to make it difficult to dock.
The slip is as illustrated below. Normally there is a 45′ Beneteau moored in the other half of the slip. When it is there, I place a couple of fenders on the port side to protect it, and if wind and/or tide push me against it I can push off with feet or boat hook. On this day the Beneteau was out. On my first approach The wind and tide pushed me too far from the dock for me to jump down to thw float with midships line in hand as I usually do.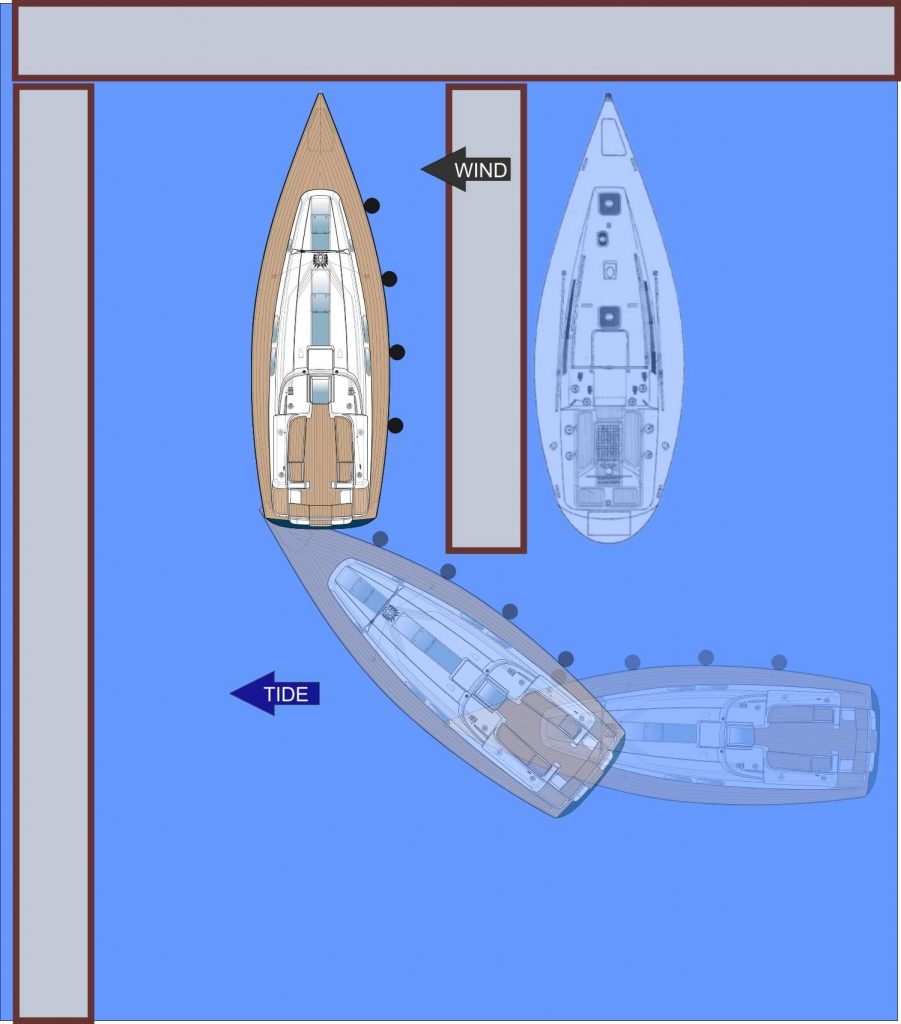 I managed to back out and try a second time, with a bit more way on and the boat hook in hand. This time I hooked a cleat on the dock but the wind was too strong and I couldn't hold it. Again I backed out.
The third time, I slowly but deliberately hit the dock in front with the bow to starboard of a straight approach. Then I put the boat in forward gear and turned the wheel hard to port. With the engine just above idle the propwash held the boat against the dock while I tied up. The wooden edge of the dock caused some minor damage to the vinyl wrap on Tangleberry's hull, but it was easy to repair.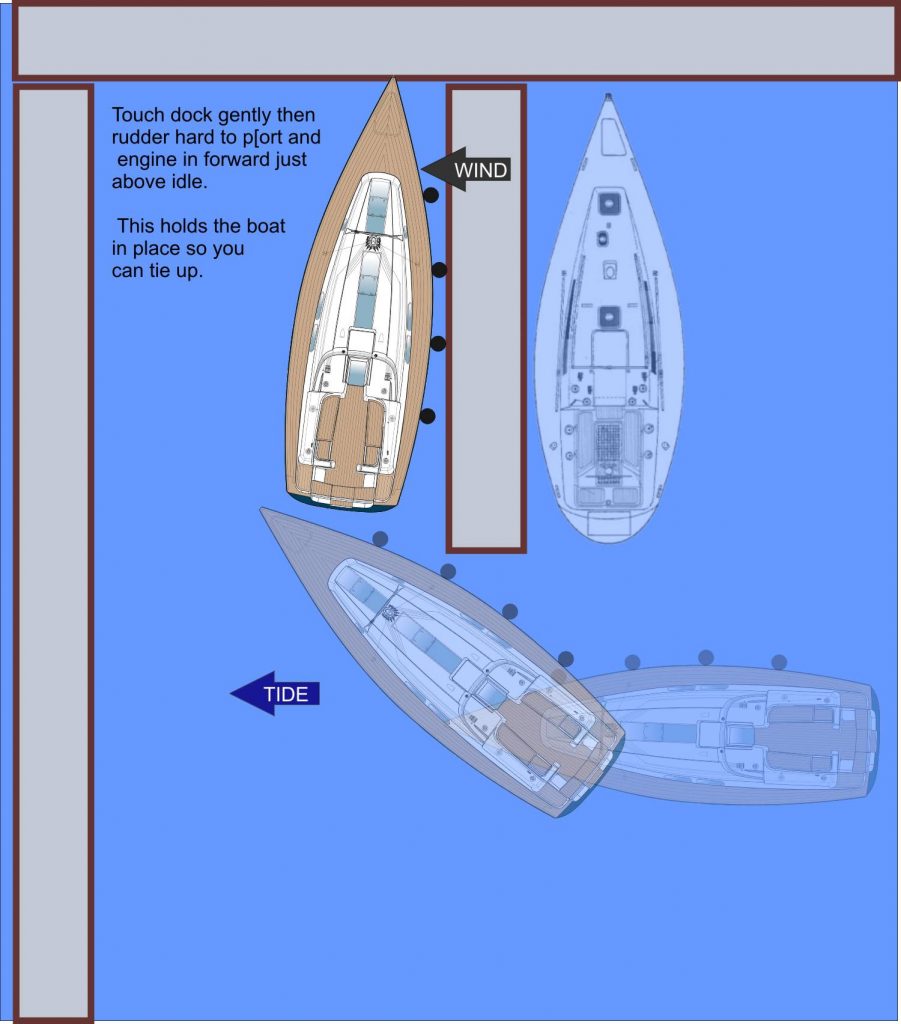 Realizing that the same circumstance could arise again, I purchased an 8′ length of dock fender and installed it across the front of the berth to prevent damage next time.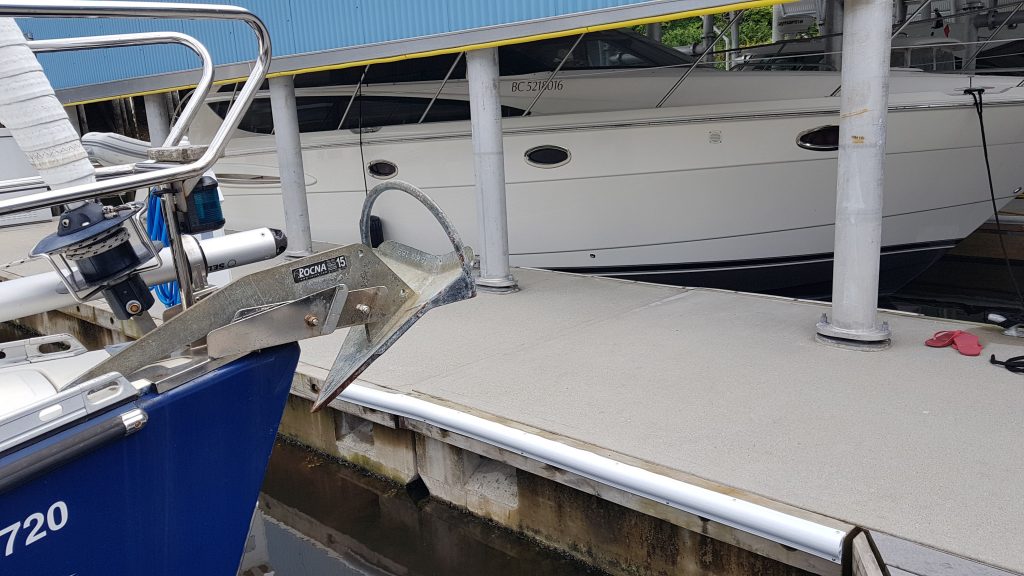 I hope my experience will be of benefit to others in similar circumstances.